Tesla is leading the industry of electric cars and it has launched a new model called "Model 3"
Tesla Model three has been the best performer Of all-time for Tesla Company
It has been a symbol of Speed and optimization for anyone in the industry because
Tesla has been Always trying to make Innovative products that are Stand out in the crowd
that's why model three has the best performance and 310 miles Range overall
So today we're taking a look at the Tesla Model 3
This new model can go from zero to 60 mph in just 3.2 seconds, The new Tesla Model 3 Also have a stylish look.
Also, this is the best Electric vehicle for driving long distances Because of Tesla model three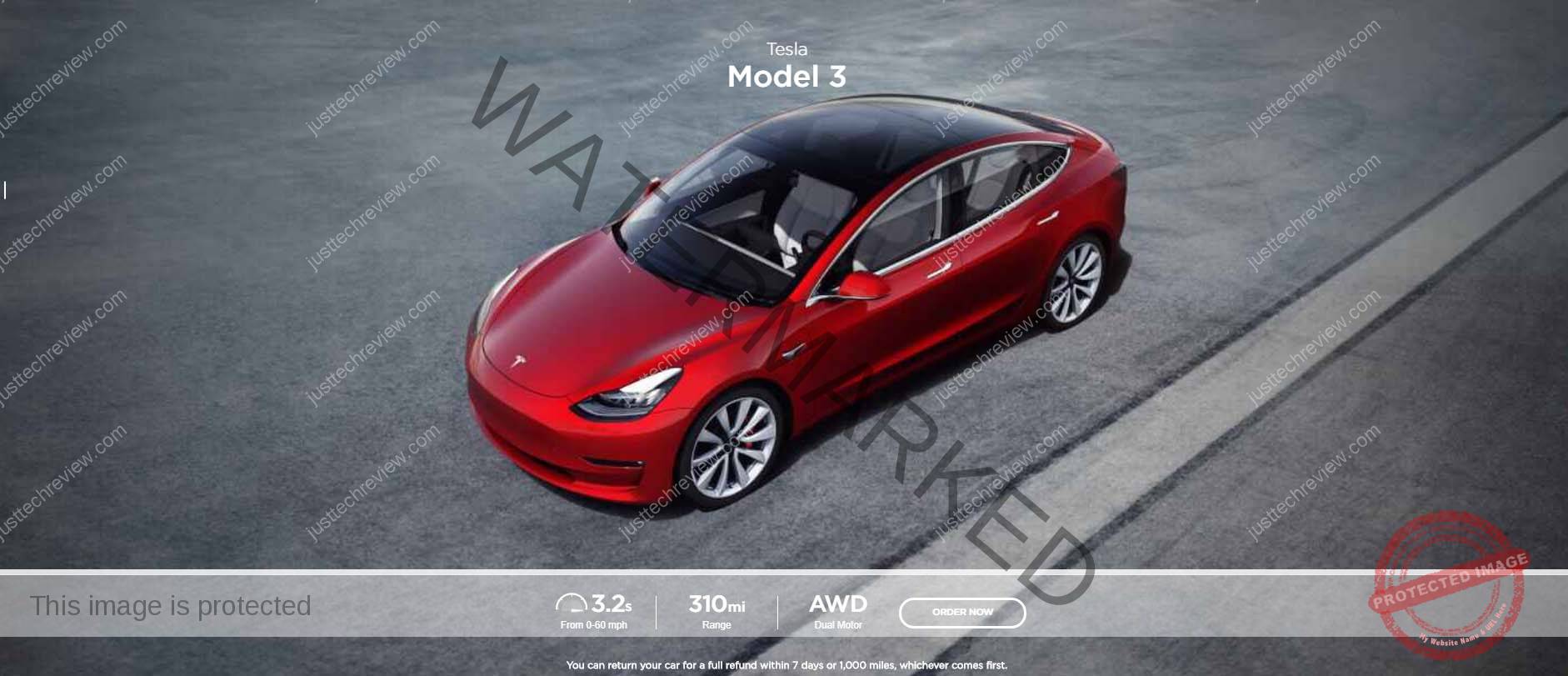 has been The Best Electric self Driving Car Of this century because Tesla is Accomplished
no one ever has with his self-driving electric car
Safety
Along with Style Tesla model three also have great safety It has Strong impact
production with a rigid structure and low centre of gravity. Model 3 Is a
combination of aluminium and steel which is very good for safety standard Of a sports car.
Tesla has been very protective In these years because it has to ramp up the production line
for new customers and in order to do that Tesla will have to accomplish that no one ever has such as
Good enough safety standards For maintaining A sports car speed and safety at the same time.
Performance
The performance of model 3 is very great In fact, it is Speed crushing car In the industry
This model of Tesla gives you The top speed of 162 mph Which is far good comparing to other electric cars
It is the model is fully electric which means you will never have to fill petrol in order to run this vehicle
In ludicrous mode that means you will only have to rely on your batteries for superspeed
Tesla also offers a great variety of products that are based on its Lineup of electric vehicles
Tesla claims that it has Quickest Acceleration In the whole world in terms of electric vehicle
it is also guaranteed that it will likely to be upgradable with few hybrid components for anyone who wants to do that
In the company's own word What they say About Tesla vehicles is
Model 3 comes with the option of dual-motor all-wheel drive, 20" Performance Wheels and Brakes and lowered suspension for total control, in all weather conditions. And a carbon fibre spoiler improves stability at high speeds, all allowing Model 3 to accelerate from 0-60 mph in as little as 3.2 seconds.

Tesla
Required Charging Time
The fastest way to charge your Tesla Is using a Tesla wall connector, Model 3 takes an approximate time
of 1 hour for the charger to give you 30 miles/ 48 k.m. which is quite good enough for
long-distance travellers Who like to continue their travelling Journey without any kind of interruptions
Tesla Have charging points All over the world just to ensure There users A great experience
Tesla can also drive Its electric vehicles On its own by using their autopilot system
Tesla Model 3 AutoPilot
Tesla autopilot is the best autopilot in any electrical vehicle because it will enable
complete autopilot mode for Driving a Tesla vehicle Tesla will be fully autonomous
On civilian roads by the end of 2019 because Personal uses latest Autopilot AI to
Navigate throughout busiest highways With an accuracy of 99.98 per cent.

Tesla users 360° Rear, side and forward-facing cameras that provide
maximum visibility For The best possible autopilot mode.
Tesla uses ultrasonic sensor navigate And Detects nearby cars, prevents potential collisions That's why
it is the best autopilot for anyone Who is looking for An electric autopilot car.
Tesla Model 3 Price In The USA
| | | |
| --- | --- | --- |
| Tesla Model 3 Cars | Price | Distance Range in miles/Kilometer |
| Model 3 Long Range | $36,600 | 300/383 |
| Model 3 Performance | $45,600 | 238/383 |
| Model 3 Super Performance | $60,600 | 238/383 |
Conclusion
Should you buy a Tesla Model 3 yes definitely yes Because it may be expensive
but it has the potential for being a completely autonomous car that you can Show off the whole world
Tesla is In a top Category of luxury electric cars it is expensive but you should consider looking at the future for electric cars
because in future Tesla will be dominating electric cars for a long time because of company Tesla
it is highly innovative and there also Uses very powerful AI to build their autopilot industries All Over The World.